Coffee House history in India has been an act of self-determination. Particularly, Indian Coffee House, fondly called Coffee House on College Street, Kolkata has been a flag bearer of modern India's intellectual and literary movements.  The hot coffee and the hotter debates that take place here ensure that your coffee is grounded in the strong local culture.
Having a colleague native from a city has its issues. He tends to get excited about every big or little thing.  Sometimes it is a miss, but more often than not, a hit. We had loved the experience at the charming Café, Hazra More, Kolkata. This time we were exploring Coffee House at College Street, Kolkata.
Coffee House history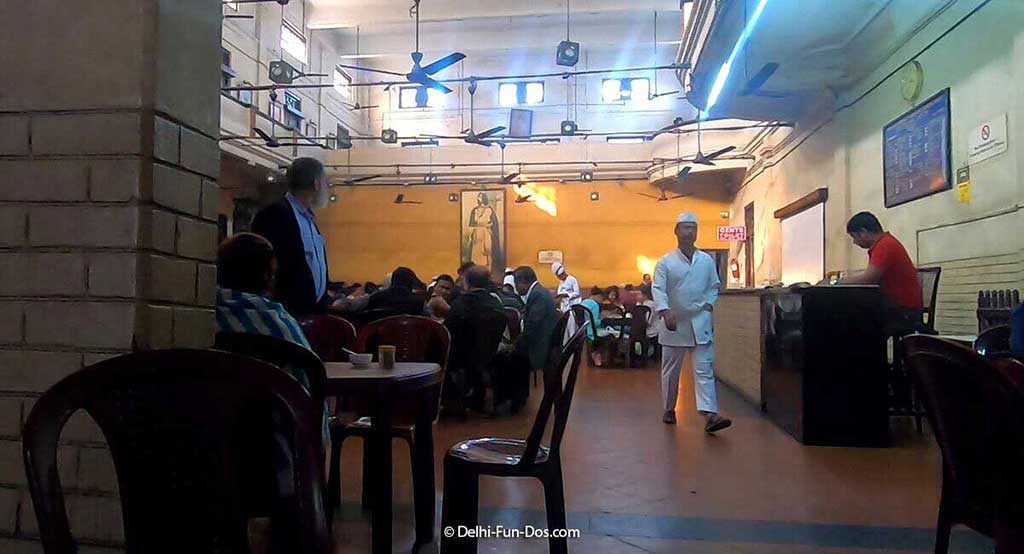 Indian Coffee House has a long history dating back to the pre-independence era of India. Given that colonial Britishers would not allow native Indians to dine at coffee shops, as an act of self-determination, a chain of home-bred coffee houses sprouted across India.  Since the year 1958, it is run by a co-operative society of Indian coffee workers. They have many outlets in the country but perhaps no other outlet is as popular as the one known as "Coffee House" on College Street in the central part of then Calcutta, now Kolkata.
Coffee House, College Street, Kolkata
Structurally Coffee House still retains its old-world charm with a very high ceiling, simple tables and chairs and a huge photograph of Asia's first Nobel laureate Rabindranath Tagore hanging at a prominent place. Modern paintings have been added on the upper-tier sitting area. The waiters wear starched white uniforms, a red belt and a signature turban that stands as high as their nose. They make you feel that it is your honour to be served by them. We love the oodles of well-earned attitude that they display.
Coffee House in Kolkata has a rather vintage pocket-friendly menu. A meal for two can cost you about Rs. 200/-. Their hot favourites are coffee, egg sandwich, chicken cutlet, fish kobiraji cutlet and, pun intended, cold coffee.
Coffee House is located on College Street, the literary area of Kolkata, already known to be the cultural capital of India. No wonder, Coffee House is way more than just an old coffee shop. Coffee House in Kolkata has been a hub for cultural, intellectual and literary activities. It is located virtually opposite to University of Calcutta, Presidency College and Medical College, all institutions with oodles of repute and heritage and opinion. Thus this café is a popular hangout spot for students who are known to spend hours on heated discussions and debates. This spot has also been a hub for leftist political thoughts and many ideas for movements and activism have germinated here. That apart, traditionally, a host of stalwarts from not only Bengali but Indian intelligentsia visit this place for discussions, meeting associates in the city and generally regaling in the intellectual joi de vivre.
Their regular patrons include Oscar-winning filmmaker Satyajit Roy, Nobel laureate Amartya Sen, renowned filmmaker Mrinal Sen, noted author Sunil Gangopadhyay, poet Sakti Chattopadhyay and singer cum music director Manna Dey, to name a few. So if you are here, chances are you are already in for some exalted company.
There are other branches of Indian Coffee House in Kolkata. We have known one at Jadavpur and we are told that there is a swank outlet at the newly developed part of the city – Rajarhat. However, Coffee House at College Street remains the star.
How to reach Coffee House in Kolkata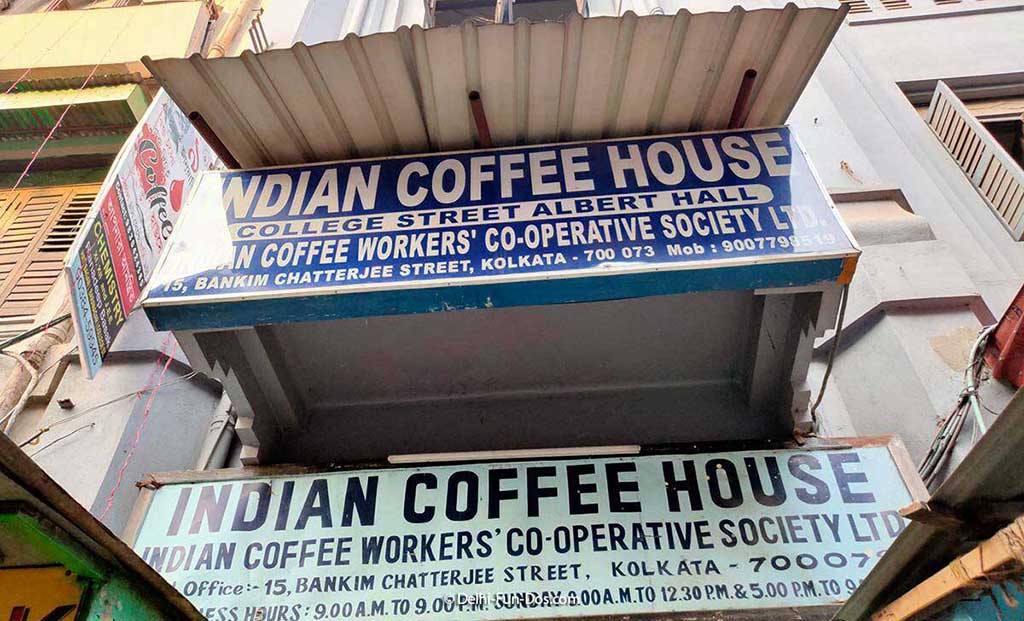 If you are visiting Kolkata and want to visit this cultural hub so unique to the city, you can take the metro railway and drop at College Street station. Coffee House is walkable from here. This place is also well-connected by buses and radio cabs. We love to take the yellow Ambassador taxis unique to Kolkata whenever we come here.
But we have a better idea for you. We suggest, if you are in Kolkata, don't miss this opportunity of taking the leisurely tram and reaching Coffee House in a style befitting the heritage of this place.
Other interesting places near Coffee House
If you are in this part of Kolkata there are so many other activities that you may engage in. After dining at Coffee House, we stepped out and just around the corner, we spotted a board indicating Maha Bodhi Society, a Buddhist shrine. We visited Maha Bodhi Society and then walked down to over a century old iconic sherbet shop – Paramount. The College Square Park is also in the vicinity. A must-do activity here is, of course, walking down the sidewalks of College Street for book stores. This book zone is well-known across Asia as a treasure trove for many rare finds.
Closing thoughts
Baristas and CCDs happened to Kolkata later than many other cities of India. Starbucks came much later. But Calcuttans have always had their own star in this sector, not the fancy Flury's but Coffee House. A cup of coffee here is literally grounded in the local culture. So, if you want to taste coffee Indian intellectual style – throwing your tourist guidebook in the air, the Indian Coffee House in Kolkata is a must-visit.
Also Watch